STEEL SIGNS INFORMATION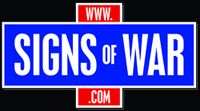 We are the ONLY company producing unique and individual Hand Crafted Vintage Signs
We do not sell mass produced or poorly made signs!!
*Please be aware that our signs are in no way associated with any other militaria company
that are selling poorly reproduced copies of our signs imported from Asia.
The quality of any sign through these militaria outlets or on Ebay is evident.

If you wish to discuss any issues before you purchase please call.
Every single one of our authentic signs is hand crafted here in the UK
No two signs are the same, they are all individual and unique!!
We can custom make any steel vintage signs from your ideas, photographs or designs.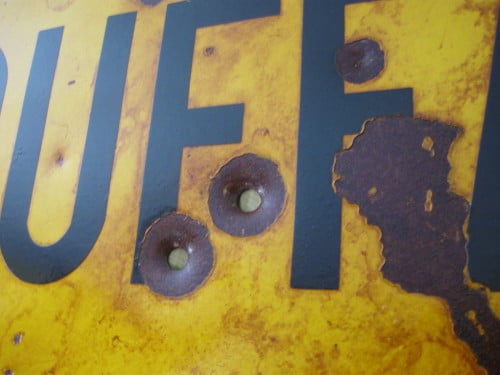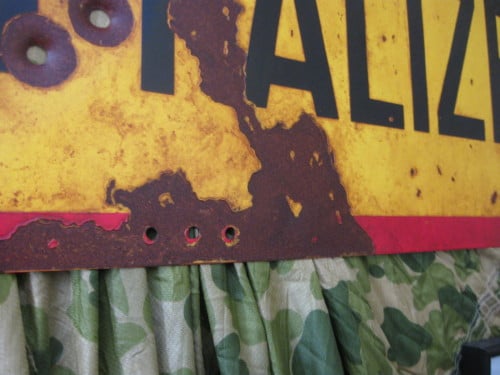 Each steel sign is produced by hand from 18 gauge steel using a unique aging process.
As like any surviving originals these faithfully produced and historically acurate signs
are in a suspended state of oxidisation. To prevent any further unwanted aging they
should be kept in a sympathetic environment. Storage or display in a damp environment
will naturally encourage further corrosion. Although The sign has been finished with
a resin coat to protect it, it is not reccomended to display the signs
externally, exposed to all weathers and direct sunlight.
If you have any questions you would like to ask please contact us at
[email protected] and we will be more than happy to help you.