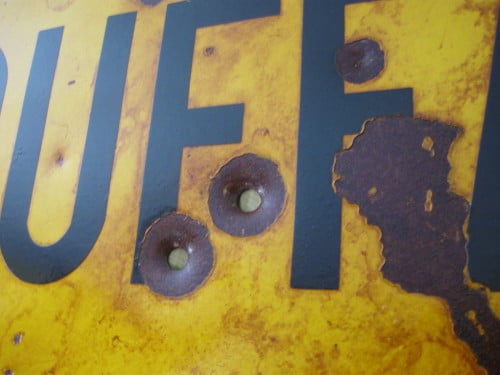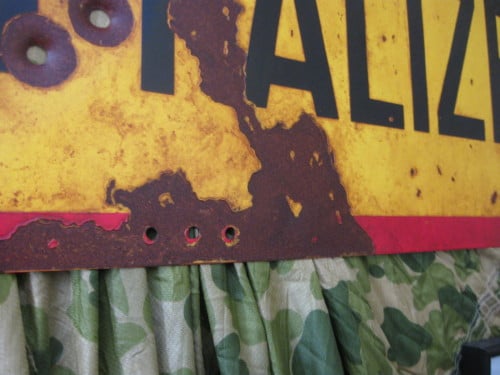 Each steel sign is produced by hand from 18 gauge steel using a unique aging process.
As like the surviving originals these faithfully produced and historically acurate signs
are in a suspended state of oxidisation. To prevent any further unwanted aging they
should be kept in a sympathetic environment. Storage or display in a damp
environment will naturally encourage further corrosion.
The sign has been finished with a resin coat to protect it and it is recommended,
if the sign is to be displayed externally or in a less than ideal situation,
it should be protected with further resin or lacquer coatings periodically.
If you have any questions you would like to ask please contact us at
[email protected] and we will be more than happy to help you.