TERMS, CONDITIONS & PRIVACY POLICY
TERMS & CONDITIONS
& COMPANY PRIVACY POLICY

Under the Consumer Contracts Regulations
the following terms and conditions apply.
Product definition and pricing
All products purchased are as described in each individual shop category and
priced accordingly.
Cancellation rights
The customer has 14 days from receipt of goods to change their mind and must make
a clear statement by contacting the trader (www.signsofwar.com) by email or letter that
they wish to do so upon receipt of goods. If your order consists of multiple goods,
the 14 days runs from when you get the last of the batch.
Refunds and returns
Customers should return the items within 14 days of cancellation for a refund.
The cost of returning items safely are the responsibility of the customer.
The trader (www.signsofwar.com) will refund the full cost of the item
upon receipt of cancelled goods. The trader (www.signsofwar.com) may withhold
refunds until goods are returned and can reduce the amount of money refunded for goods
returned that have been damaged or which show evidence of use beyond the handling
necessary to see whether the goods are as expected.

Delivery and risk
Unless the trader (www.signsofwar.com) and consumer agree otherwise,
delivery of goods should be without undue delay and within 30 days. Risk passes
from the trader (www.signsofwar.com) to the consumer when the goods are delivered unless
the courier is one not offered or named by the trader (www.signsofwar.com) as an option, but
chosen and arranged by the consumer. In this case risk passes to the consumer
when the item is delivered to the courier.
In the event that a courier cannot deliver a consignment due to the wrong address or contact details
being given by the customer or if the customer has not been at the address for any of the attempts
of delivery or if the customer is not contactable from the telephone numbers being given to the courier,
and therefore the consignment is returned to the trader (www.signsofwar.com), the trader reserves
the right to refuse any refund to the customer that is at cost to the trader (www.signsofwar.com)

Domestic UK postage is by MyHermes and usually takes 3-4 days to deliver from dispatch.
International postage is by UK Mail and UPS and can take from 2-7 days to deliver from dispatch.

The full cost of delivery of items will be added to the
final check-out specific to weight, dimensions and customer destination.

Company Privacy Policy
This privacy policy has been compiled to better serve those who are concerned with how their
'Personally identifiable information' (PII) is being used online. PII, as used in UK and US privacy law
and information security, is information that can be used on its own or with other information to identify,
contact, or locate a single person, or to identify an individual in context. Please read our privacy
policy carefully to get a clear understanding of how we collect, use, protect or otherwise handle your
Personally Identifiable information accordance with our website.
When ordering or registering on our site, as appropriate, you may be asked to enter your name,
email address, mailing address, phone number, credit card information or
other details to help you with your experience.
We collect information from you when you place an order,
subscribe to a newsletter or enter information on our site.
We may use the information we collect from you when you register, make a purchase,
sign up for our newsletter, respond to a survey or marketing communication, surf the website,
or use certain other site features to quickly process your transactions.
Our website is scanned on a regular basis for security holes and known vulnerabilities
in order to make your visit to our site as safe as possible.
Your personal information is contained behind secured networks and is only accessible
by a limited number of persons who have special access rights to such systems, and are required
to keep the information confidential. In addition, all sensitive/credit information you supply
is encrypted via Secure Socket Layer (SSL) technology. We implement a variety of security measures
when a user places an order enters, submits, or accesses their information to maintain the safety
of your personal information. All transactions are processed through a gateway provider and are not stored
or processed on our servers. We do not use cookies for tracking purposes. You can choose to have your computer
warn you each time a cookie is being sent, or you can choose to turn off all cookies. You do this through your
browser (like Internet Explorer) settings. Each browser is a little different, so look at your browser's
Help menu to learn the correct way to modify your cookies. If you disable cookies off, some features
will be disabled that make your site experience more efficient and some of our
services will not function properly. However, you can still place orders .
We do not sell, trade, or otherwise transfer to outside parties your personally identifiable information.
We do not include or offer third-party products or services on our website.
Google's advertising requirements can be summed up by Google's Advertising Principles.
They are put in place to provide a positive experience for users.
https://support.google.com/adwordspolicy/answer/1316548?hl=en
We have not enabled Google AdSense on our site but we may do so in the future.
Users can visit our site anonymously.
Users will be notified of any privacy policy changes via email.
Users are able to change their personal information by emailing [email protected]
We honor do not track signals and do not track, plant cookies, or use advertising
when a Do Not Track (DNT) browser mechanism is in place.
It's also important to note that we do not allow third-party behavioral tracking
In order to be in line with Fair Information Practices we will notify the users via email and
via in-site notification within 1 business day should a data breach occur.
If at any time you would like to unsubscribe from receiving future emails, you can email us
at [email protected] and we will promptly remove you from ALL correspondence.
Contacting Us

If there are any questions regarding this privacy policy you may contact us using the information below.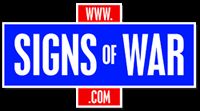 No.3 Fair Oaks, Teignmouth, Devon, TQ14 9GZ. England.
Telephone : 00 44 (0) 7747 483 921
Last Edited on 2016-02-10